About Us
HISTORY
KIAT CHAROEN CITY PARTS CO.,LTD. Is the industry assembly manufacture components parts automotive. With a earnestness of administrator of the company makes the company growth has continued. From the point of beginning of Buddhist era year 2532 to the present. In the industrial manufacturing of components various types.

KIAT CHAROEN CITY PARTS CO., LTD. has manufacturing base at Bangbon is first in Buddhist era year 2532 and move come to at bangpakong since of Buddhist era year 25..

KIAT CHAROEN CITY PARTS CO., LTD. Is accepted in the group of industries different types both domestic and international. With participate all staff of the company and our customers makes development company of both production and quality including production of components using modern technology.
CEO VISION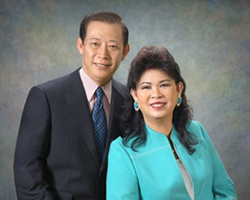 Our business management deploys international practices together with the concept of Suffciency Economy, accroding to our emphasis on integrity and justice. I think regardledd of the size of the companies, integrity and honesty must be the basis for conducting business.

Honesty is an important principle that must exist at every level. We must take care of our staff as if they belong to the same family. In this regard, we must compensate them according to the Thai market rate. In addition, we evaluate their performance based on fairness and reasonableness rather then emotion.

Staff are indicators of success. Everyone must know the area of their work, be trainable as wel as quick in learning. Skills development will help them to compete with foreign companies so that we can progess and succeed

Assessing the situation is important in planning business expansion. We need to look at many variables affecting our businedd. For instance, at the moment Thailand is facing the problem of strong Thai bath. In this scenario, we have to analyze how this factor will affect our exports. After this, we decide how we should adopt our strategy of planning our position in order to build immunity for conducting our business carefully.

Making profits is also based on the same principle of integrity and justice. We need to consider whether our profits are moderate and sufficient following this principle.
CHART